We supply distarch phosphate E1412. It is a modified tapioca starch and used in food products such as noodles, meatballs, fish ball, sausage, etc.
Distarch Phosphate (E1412)
Distarch phosphate is generated by adjusting the strengthening of cross-linking of the molecular structure of starch. Processing method by cross-linking will add strength to the relatively soft starches, until the pappy mix is cooked to become more constant, firm and unbroken as prolonged cooking time, or high acid degree, or shaken violently.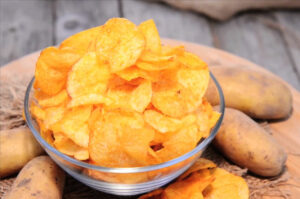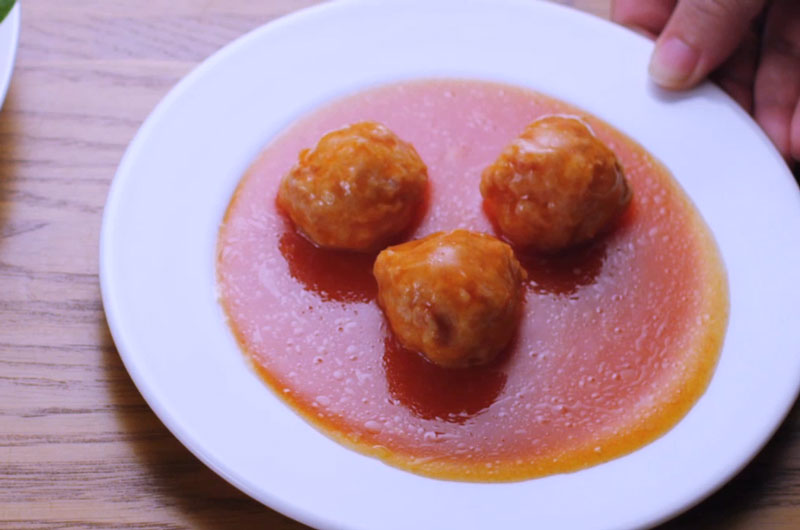 Commodity name: Modified starch.
Synonym: Distarch phosphate; Phosphate cross-linked starch.
E number: E1412
CAS No.: 55963-33-2
H/S code: 3505.10.90
Quality certificates: HACCP, Kosher, Halal (HCA), HALAL (MUI), ISO 9001, FSSC 22000, etc.
Packaging: 25 kg, 500kg, 800kg and 1000kg bag.
Origin: Vietnam.
E1412 distarch phosphate also have the appropriate application in the processing of low pH, high temperature and mutilated by machine.
Specification of Distarch Phosphate E1412
Distarch phosphate (E1412) product code: DP31, DP54 and DP55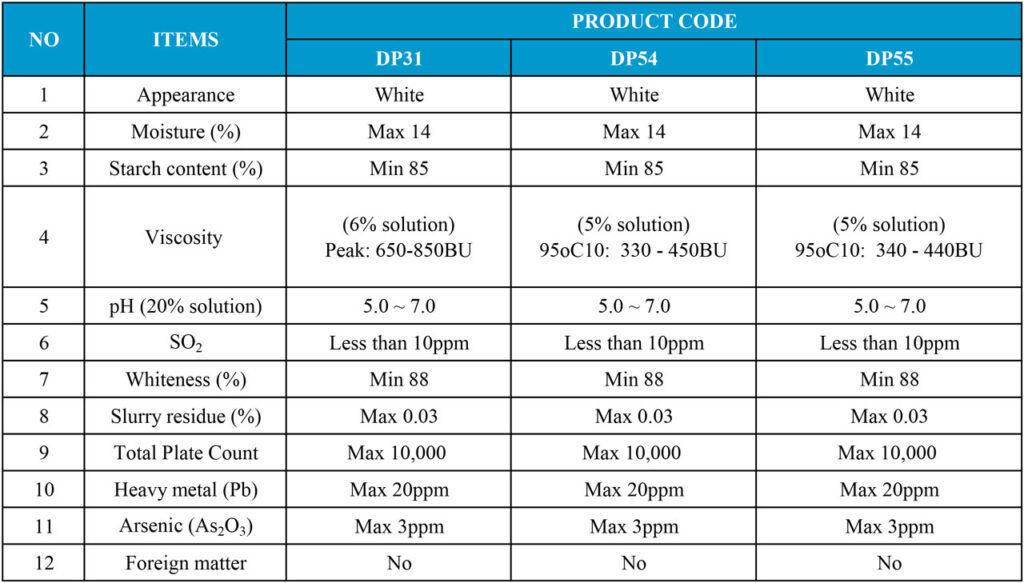 Distarch phosphate (E1412) product code: DP57, DP69 and DP72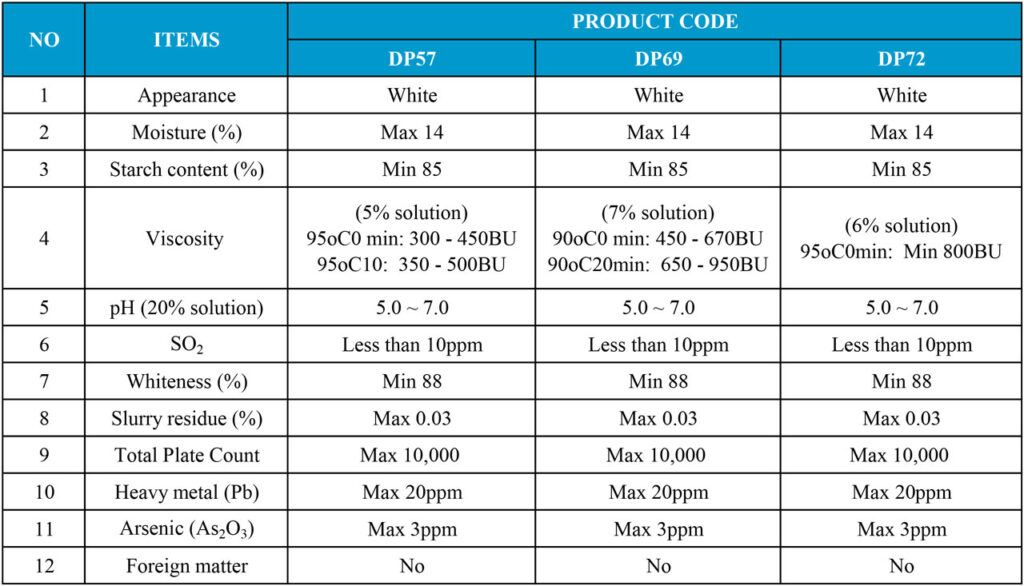 Distarch phosphate (E1412) product code: DP78, DP80 and DP94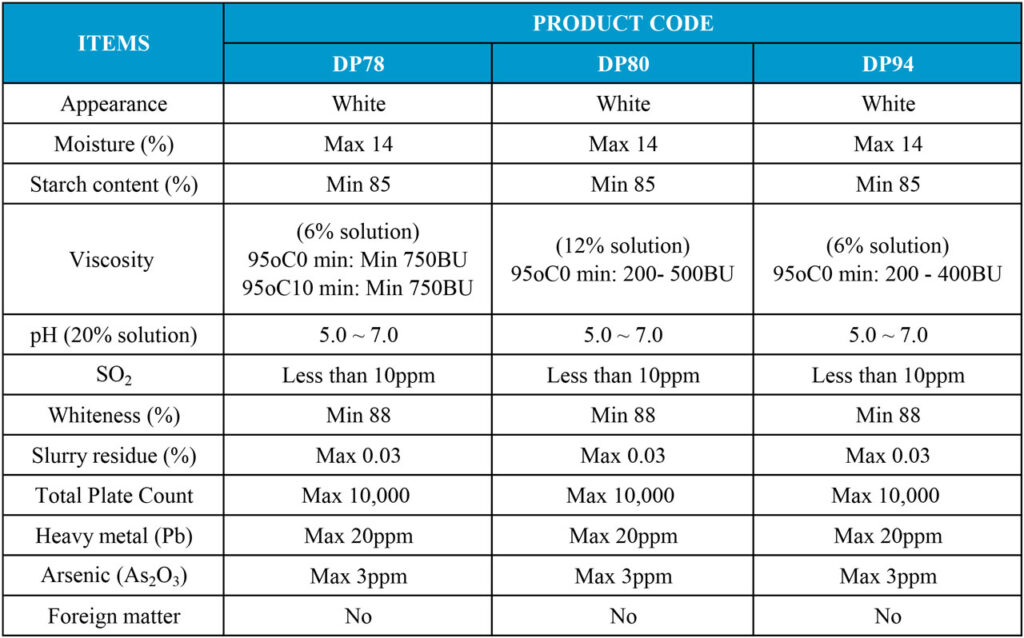 Features and Applications
Features of distarch phosphate E1412:
Excellent resistance to high heat;
Mechanical shear and low pH.
Application of Distarch phosphate E1412:
Distarch phosphate E1412 used as a thickening agent in the structure of the processed bread, noodles and pasta products.
Distarch phosphate 1412 used as a stabilizing agent connection in plastic food thickener.
Strengthen the soft powder, the dough is cooked to be more comparable.
Distarch phosphate E1412 applications in all kinds of noodles, vermicelli noodles, marshmallows, ham, meatballs, fish ball, sausage, etc.
Related Questions and Answers
1. What are payment terms of modified starch orders?
Payment term: T/T or LC.
2. What is minimum order quantity of distarch phosphated E1412?
MOQ: 10 MTS per shipment.
3. How is about delivery time for modified starch products?
Delivery time: 15 – 30 days after confirmed order and payment.
4. Where is port of loading of distarch phosphate (E1412)?
Port of loading: Ho Chi Minh City, Vietnam.
5. What documents can we provide?
Packing list, COA, commercial invoice, bill of loading, health certificate, certificate of origin and other documents (if required).