We supply Oxidized Starch E1404 which widely used for paper surface sizing in paper industry and fiber sizing in textile industry, etc.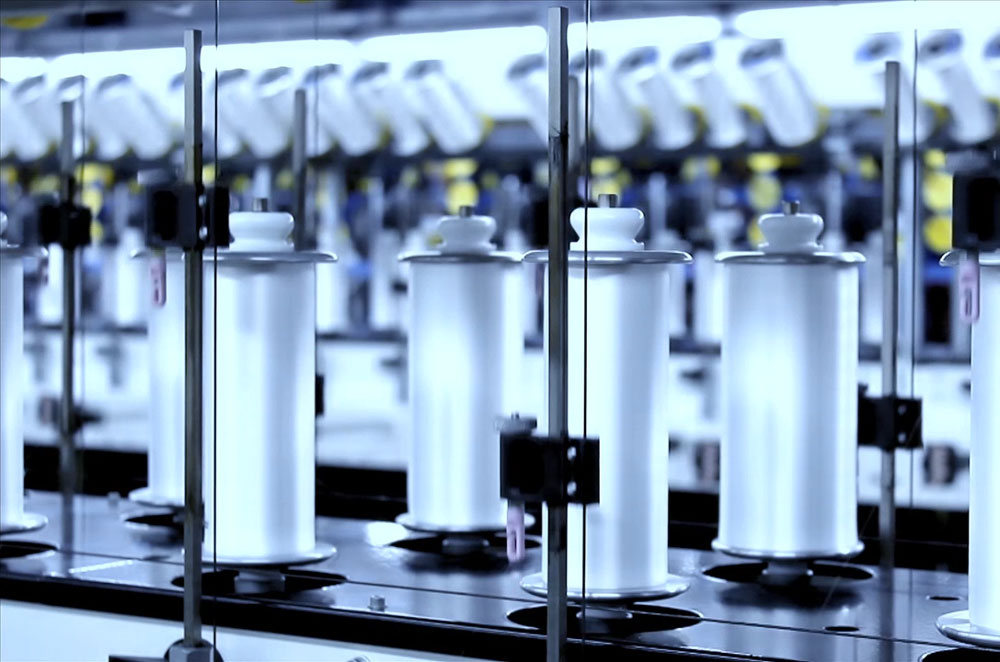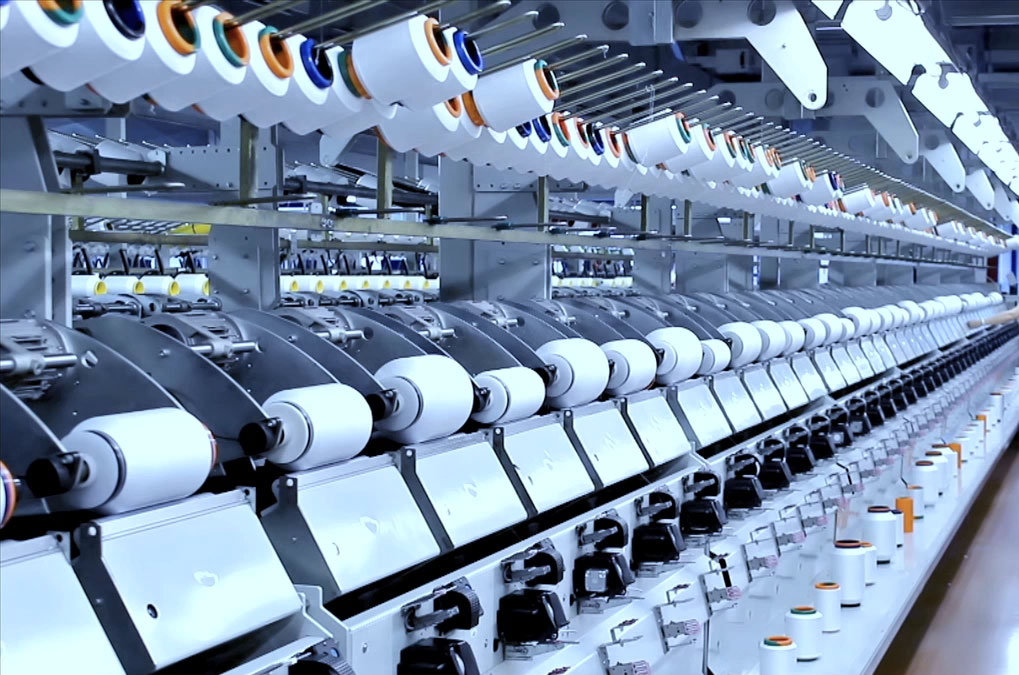 Oxidized Starch E1404
Starch can be treated with various oxidants to get oxidized starch, under the effect of the oxidant, the starch molecules occur links glucoside faults, grain structure of starch can be broken at many links so the new starch will normally have shorter chain length.
Commodity name: Modified starch
Chemical name/ Synonym: Oxidized Starch
E number: E1404
CAS No.: 65996-62-5
H/S code: 3505.10.90
Quality certificates: HACCP, Kosher, Halal (HCA), HALAL (MUI), ISO 9001, FSSC 22000, etc.
Packaging: 25 kg, 500kg, 800kg and 1000kg bag.
Origin: Vietnam.
Oxidized starch (E1404) improves whiteness and reduce microbial content, its good film deposition, less water absorption, high gloss, flexibility. Moreover, the hydrogen connection will reduce the tendency of degradation during the production of colloidal products, soft, high transparency.
Oxidized starch (E1404) is the best thickener for the products in gel and low hardness form. The solution of soluble oxidized starch can retain transparency in the long run storage, so it is suitable for canned soups and confectionery products need clarity.
Specification of Oxidized Starch E 1404
Specification of E1404 product code: OS17, OS18, OS19 and OS20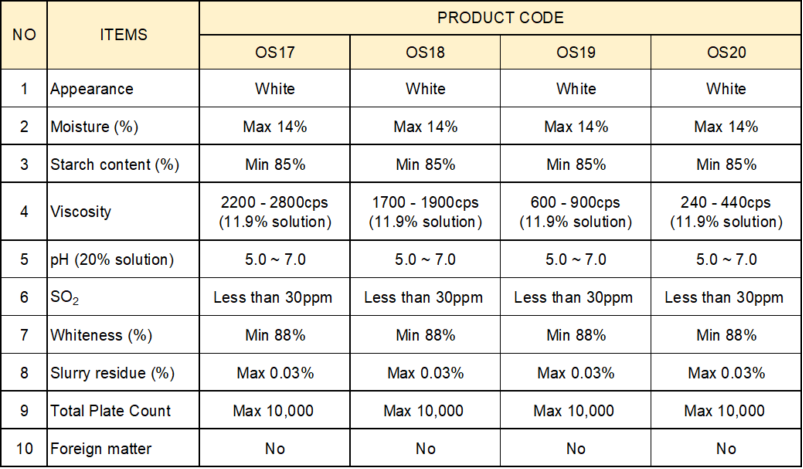 Specification of E1404 product code OS73, OS44, OS42 and OS45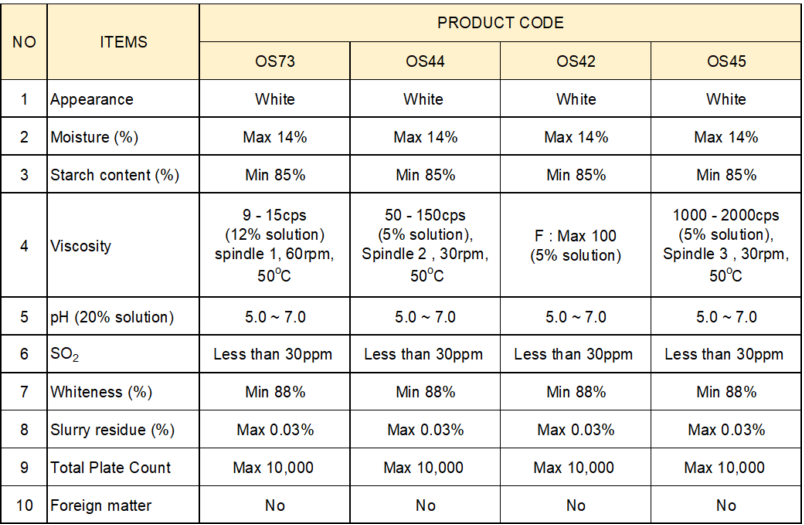 Features and Applications of E1404 Oxidized Starch
Features:
Good film-forming ability;
Less water absorption;
Good sheen and free flowing.
Applications: Paper (press sizing); Textile (warp sizing) and foods.
Dosage: 5-10%.
Related Questions and Answers
1. What are payment terms of modified starch orders?
Payment term: T/T or LC.
2. What is MOQ (minimum order quantity) of oxidized starch product?
MOQ: 10 MTS per shipment.
3. How is about delivery time for oxidized starch shipment?
Delivery time: 10 – 15 days after confirmed order and payment.
4. Where is port of loading of oxidized starch (E1404)?
Port of loading: Ho Chi Minh City, Vietnam
5. What documents can you provide?
Packing list, COA, commercial invoice, bill of loading, health certificate, certificate of origin and other documents (if required).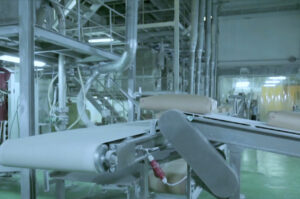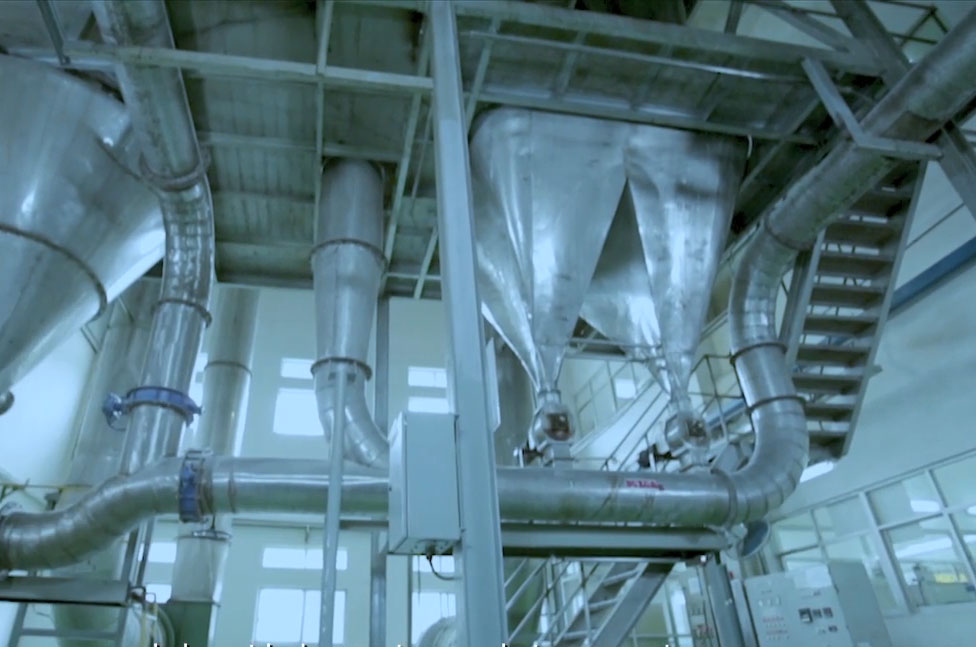 Get started
your trial order
We are a reliable supplier of modified starch in Vietnam. If you are looking for oxidized starch E1404, please feel free to contact us for further information or inquiries.