High EC Coco Peat 5kg Block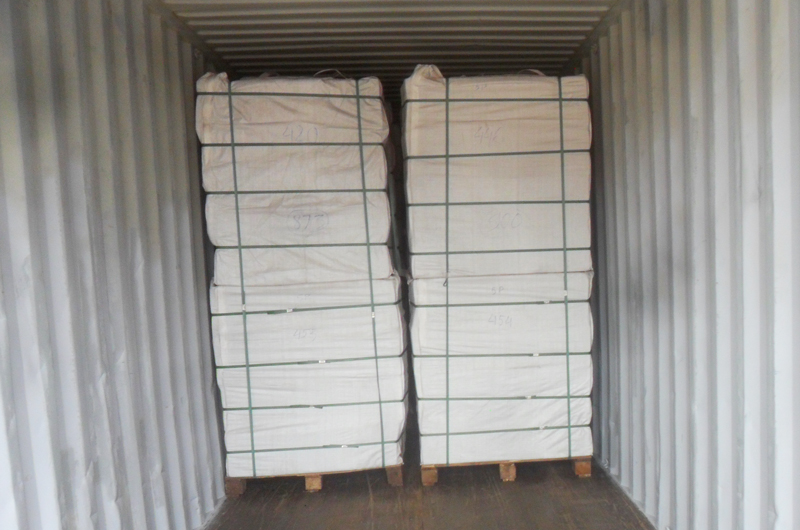 Coco peat is a by-product of other industries that used Coconut. Unwashed, or high EC Coco Peat 5kg block is made from coconut husks. It is an organic, economical and environmentally sustainable alternative used to current soil amendments and adsorb animal waste.
High EC Cocopeat 5kg block product information:
Name of product: Coco peat 5kg block.
Weight: 5kgs/block (+/-10%).
Moisture: 20% (+/- 2%)
Compress ratio: 4.5:1
Size: 28 x 28 x 15cm (+/-10%)
Short fiber: 8% Max
EC: High.
High water holding capacity.
pH: Not identify
Packing: 168 blocks/ pallet.
Loading: 26 pallets 01 x 40HC.
Origin: Vietnam.
Port of loading: Ho Chi Minh City, Vietnam.
Minimum order quantity: 22 MTS.
Uses and benefits of high EC Cocopeat 5kg block.
Coco peat is an organic material and an excellent substrate for roots plant development and soil amendment. It is used as a soil additive or in organic fertilizer manufacturing.
Additional, due to its moisture absorbing, it used to keep clean and dry animal houses or farms.
High EC Cocopeat 5kg block's benefits:
High water holding capacity and excellent drainage.
Promotes strong root growth and plant vigor due to high porosity.
Re-wets easily.
Watering frequency reduction.
Minimal instances of pests, weeds, or diseases.
Light weight for effortless handling and transportation.
Retains rich color even after long use and reusable.
Etc.
How unwashed/ high EC Cocopeat 5kg block made in Vietnam?
Raw material is the fibrous coconut husk, it is collected, machine dried, sieved and made free from sand and other contaminations such as animal and plant residue then compress into block before delivery.
Coconut -> Coco husks -> Drying -> Screening -> Checking -> Compression -> Packing -> Storage -> Delivery.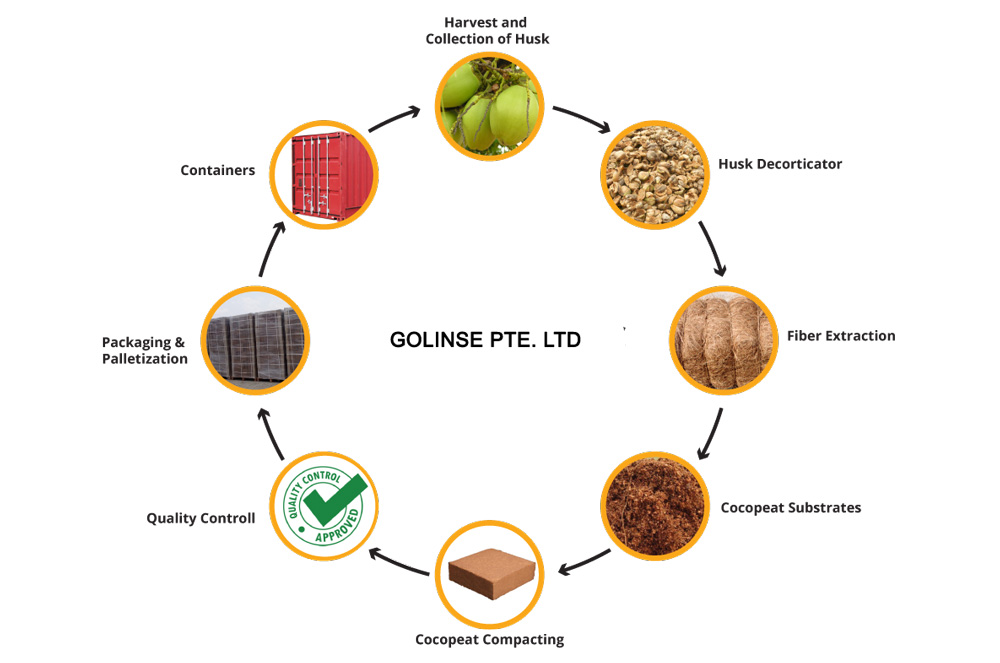 Unwashed Coco Peat 5kg block product is controlling the entire process from production to delivery and relatively free of weeds, disease, sand, and aggregate. This level of control during production allows consumers to reap all the benefits from our products.
---
Are you looking for Washed – Low EC Coco peat 5kg block and Unwashed – high EC Coco peat 5kg block supplier in Vietnam? Please feel free to contact us for further information.
---